El profesor Anthony Cascardi visita la Universidad de Málaga
El profesor Anthony Cascardi, Dean of Arts and Humanities at the University of California, Berkeley y director del Digital Art History Program, de la misma Universidad, visitó la Universidad de Málaga el pasado 30 de mayo y mantuvo una reunión con el rector, José Ángel Narváez. En este encuentro se han abordado las líneas estratégicas del trabajo en común que fluye entre ambas instituciones académicas, encaminadas al desarrollo conjunto de actividades formativas relacionadas con las Humanidades Digitales, en el ámbito de la Historia del Arte y la cultura visual, tal y como queda explicitado en el convenio de colaboración firmado entre ambas universidades en 2016, y que coordina el grupo de investigación iArtHis_Lab.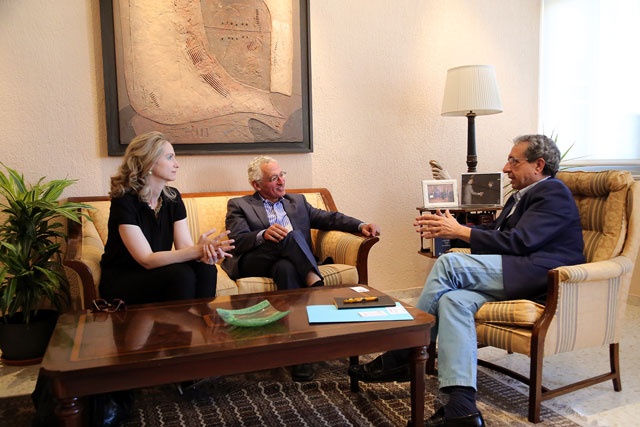 En el marco de este convenio, La Universidad de Málaga, en colaboración con la Universidad de Berkeley, volverá a organizar la escuela de verano de Historia del Arte Digital para el análisis de datos aplicados a la cultura artística, que se celebrará entre el 4 y el 13 de septiembre, bajo la dirección de iArtHis_Lab.
Más info sobre la II edición del International Summer School on  Digital Art History aquí
Véase la noticia aquí.
http://iarthis.iarthislab.eu/wp-content/uploads/2017/06/profesor-Anthony-Cascardi-destacada.jpg
245
360
Javier Tenor
http://iarthis.iarthislab.eu/wp-content/uploads/2018/03/iarthis_logo_uma.png
Javier Tenor
2017-06-06 20:11:10
2023-04-05 09:36:45
El profesor Anthony Cascardi visita la Universidad de Málaga